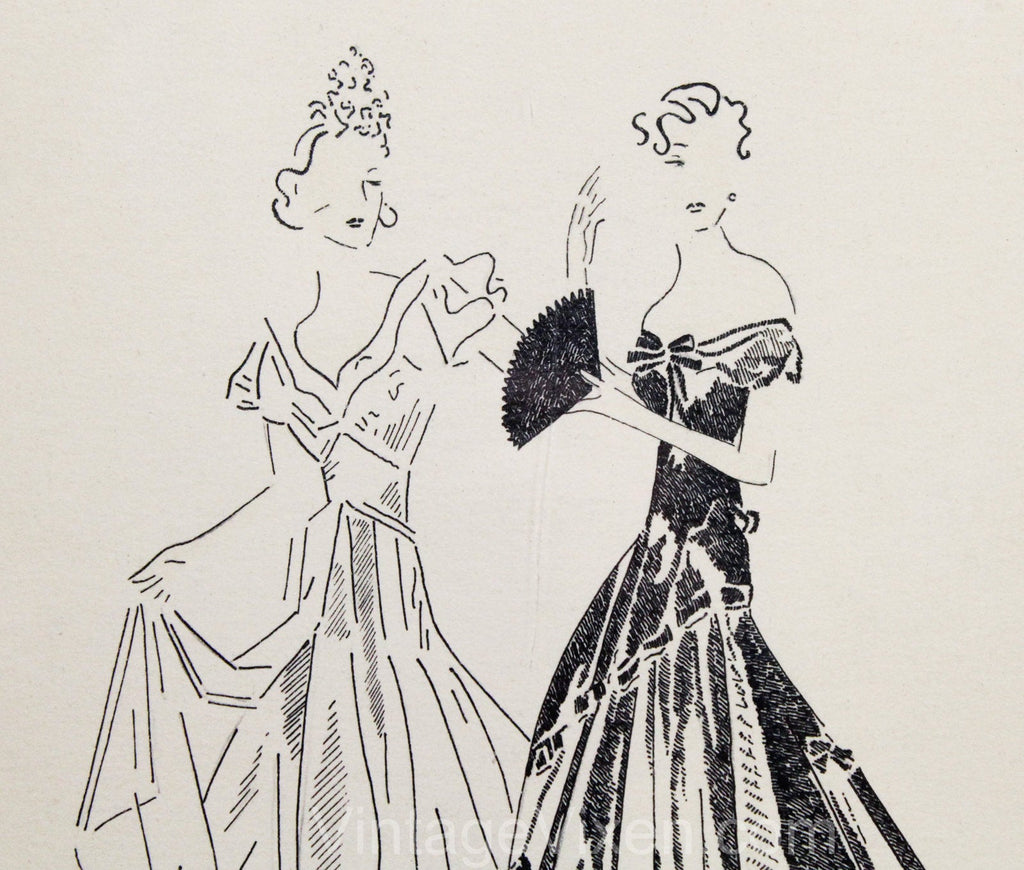 1930s Fashion Illustration - Pen & Ink Original Framed Art - 30s Evening Gowns Picture by Mildred Davis - Chic Ladies Clothing Illustrator
This original artwork depicts 1930s fashion in a marvelously stylized pen & ink drawing, precisely sketched in thousands of tiny black lines. The ladies are extravagantly glamorous, yet minimalist. This is original art created in the 1930s by Mildred Davis, no doubt a fashion illustrator at the time, though no history can be found of her online. The sketch is signed within the dress hem and below the brown mat.

The frame is satin finished natural wood with an interior red painted rim. The underside of the frame's paper is stamped by the frame shop - Dudley's Picture Shop in Wausau, Wisconsin.

Condition is very fine with a single rather noticeable scratch to the frame between the two ladies, about 2-3 inches long, and another just above. The frame has several small nicks, and the back of the frame has normal wear & tear from age. Frame is 11 3/8 x 9 3/8 inches and the interior rectangle (the artwork panel itself) is 7 3/4 x 6 7/8 inches.

Shop thousands of vintage clothes in one place with VintageVixen!