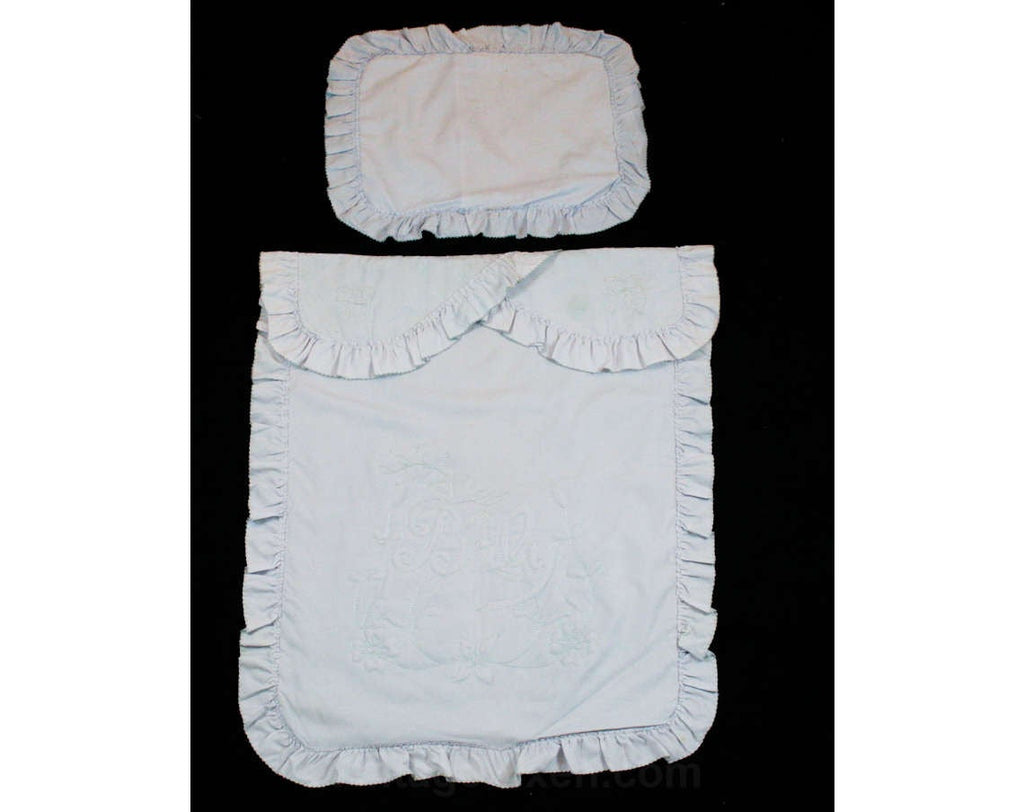 Baby Boy's Crib Blanket - 1950s Soft Blue Coverlet & Matching Pillow - 50s - Trapunto Chain Stitching - 'Baby' in Cursive - Layette - 43887
Picturesque baby linens for a charming baby's crib! This powder blue crib set includes a ruffle-rimmed coverlet and matching pillow sham. The blanket has the word 'Baby' written in cursive in chain-stitched trapunto work.

Crib blanket measures 31 x 26 inches and pillow sham measures 20 x 15 inches. Fabric is lightweight synthetic crepe, probably polyester with cotton backings.

Condition is good with minor but notable flaws - two brown specks and a faint gray 1/2-inch line to pillow sham's front side. Blanket has a 2-inch liquid ring in a faint aqua color to the overlap panel and one just below, with nearby faint aqua marks, two brown dots to underside and faint brown along the underside's central crease. This is quite a list of flaws, but they are all small and none are a major detraction.

More photos available :) Just ask!