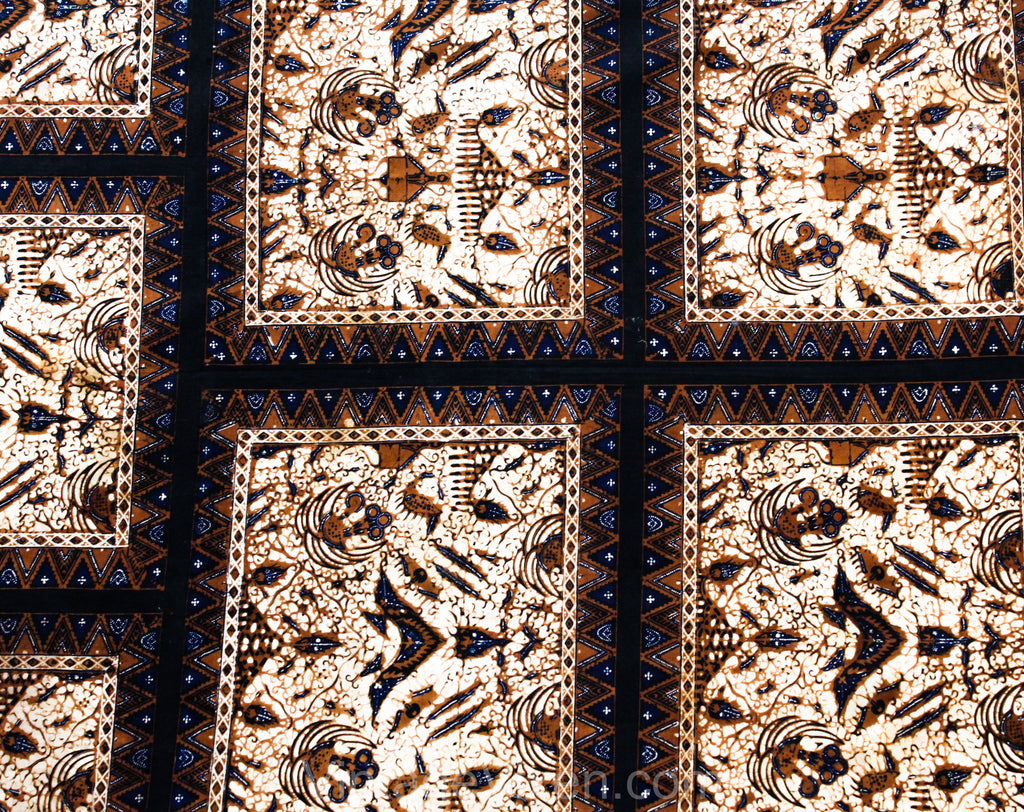 1960s Batik Cotton Print Fabric - Brown Black & White India Textile Panel - Rectangle Wall Hanging Border Print Cutter - Rorschach Ink Blot
Terrific batik fabric with zig-zag border print in a rather mystical Indonesian style, likely made in India in the 1960s or 70s. This large rectangular textile is rust brown, black, and offwhite batik print. The squares and rectangles have black outlines, meant to be cut out and used to make pillows. Highly detailed panels show abstract and fanciful shapes, many are symmetric with the look of a Rorschach ink blot. This high quality fabric has a Polynesian feel. It could create six pillows using this fabric (three square and three rectangle), or twelve pillows if backed in a contrasting fabric.

The entire single piece measures 2.33 yards long x 41.5 inches wide. Each of the square measures approximately 14 inches, and each of the rectangles measures approximately 20.5 x 14 inches. There's also a single long rectangle that runs the entire 41.5 inches' length of the fabric.

This large cotton panel is fresh feeling and freshly washed, but has multiple noticeable beige marks to just over half of the panels. Less than excellent condition because of this, and best used for the available better-condition panels.

Questions? Ask a Vixen! We're always here to help :)

VintageVixen offers thousands of vintage clothes in one place!