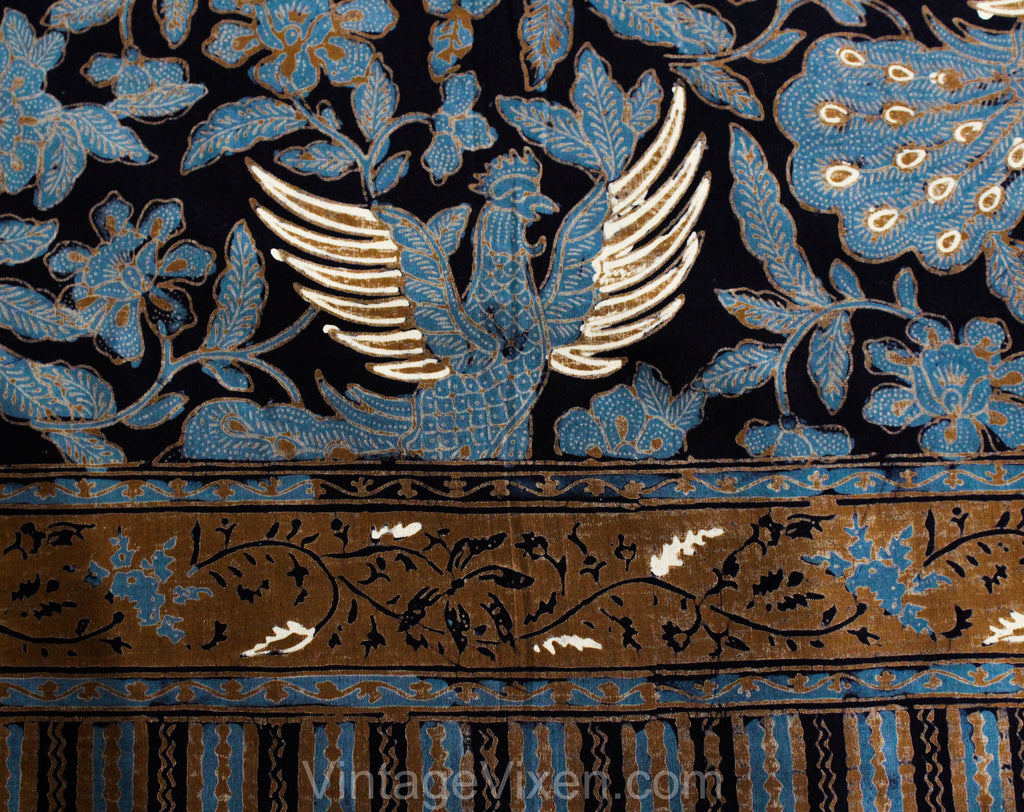 1960s Cotton Print Fabric - Over 3 Yards Navy Blue India Print - Continuous Yardage - 60s 70s Summer Bohemian Wild Bird Novelty Border Print
This bohemian cotton poplin fabric is a novelty print of wild birds, a bit like a phoenix or the Indonesian long-tailed bird that modern-day roosters developed from. It's a single piece of fabric with a casually beautiful appeal, likely from India with a striped border print to one end. Fine pure cotton, lightweight, ideal for a summer dress like a tropical sarong, with selvedge edges to the long ends and neat, short fray evenly rimming the short ends. One corner has a round batik "seal" with hard-to-decipher lettering from the manufacturer. Probably late 1960s or 1970s, easily utilized for an earlier look if desired.

Measures 3.22 yards long x 42.25 inches wide. Note that the second photo shows the fabric completely unfolded.

Colors are navy blue, denim blue, moss brown, and chalk white.

Questions? Ask a Vixen! We're always here to help :)

VintageVixen offers thousands of vintage clothes in one place!