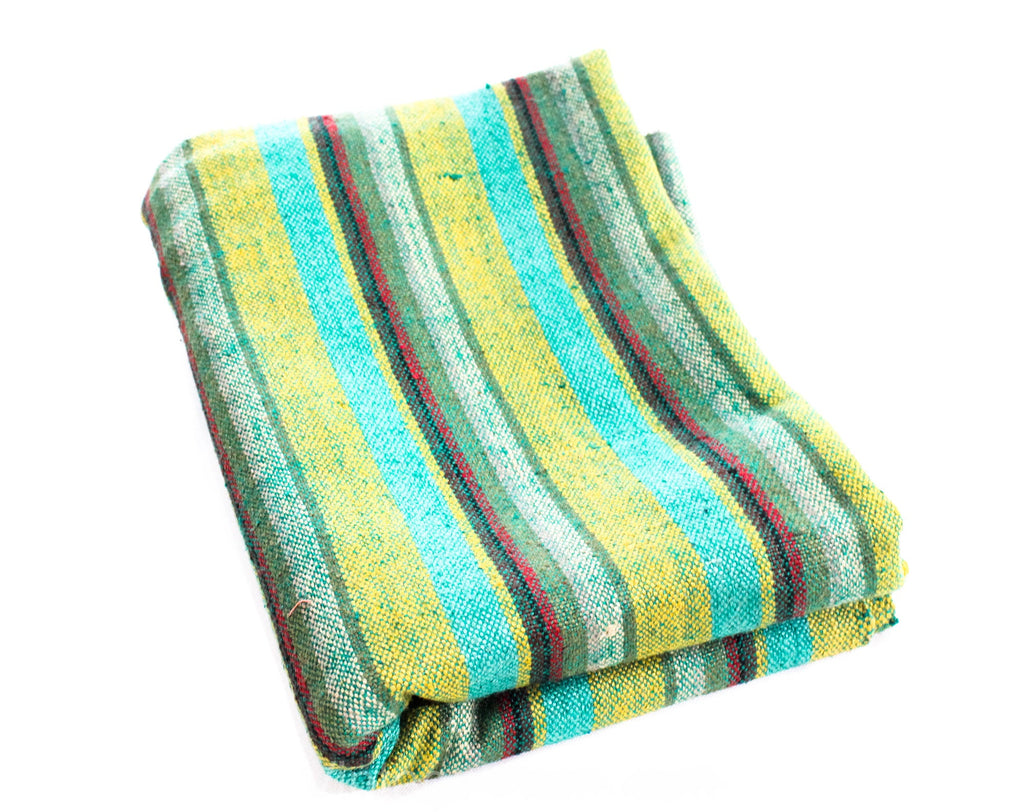 1960s Striped Cabana Fabric - Over 3 Yards Southwestern Style Jade Green Olive Saffron Yellow Red - 50s 60s Mid Century Textile Upholstery
Mid century striped fabric is a terrific Southwestern style textile in soft cotton blend, with jeweltone colors like an Arizona landscape. It's a large rectangle of fabric, ideal to finish as a blanket, drapes, light duty upholstery... or make it into gaucho pants, a light jacket, or similar. Colors are jade green, olive green, brick red, saffron yellow, flax beige, pale gray, and black. This fabric was made in the late 1950s or 60s.

This fabric is likely a cotton & rayon blend, beautifully made in a soft version of hopsacking with slubs and nubs throughout. Measures 3.3 yards x 39 inches with raw cut ends to two opposite sides. Condition is very clean, no flaws except some of the slubs are raised/longer than others, and normal light fray to cut edges.

Questions? Ask a Vixen! We're always here to help :)

VintageVixen offers thousands of vintage clothes in one place!