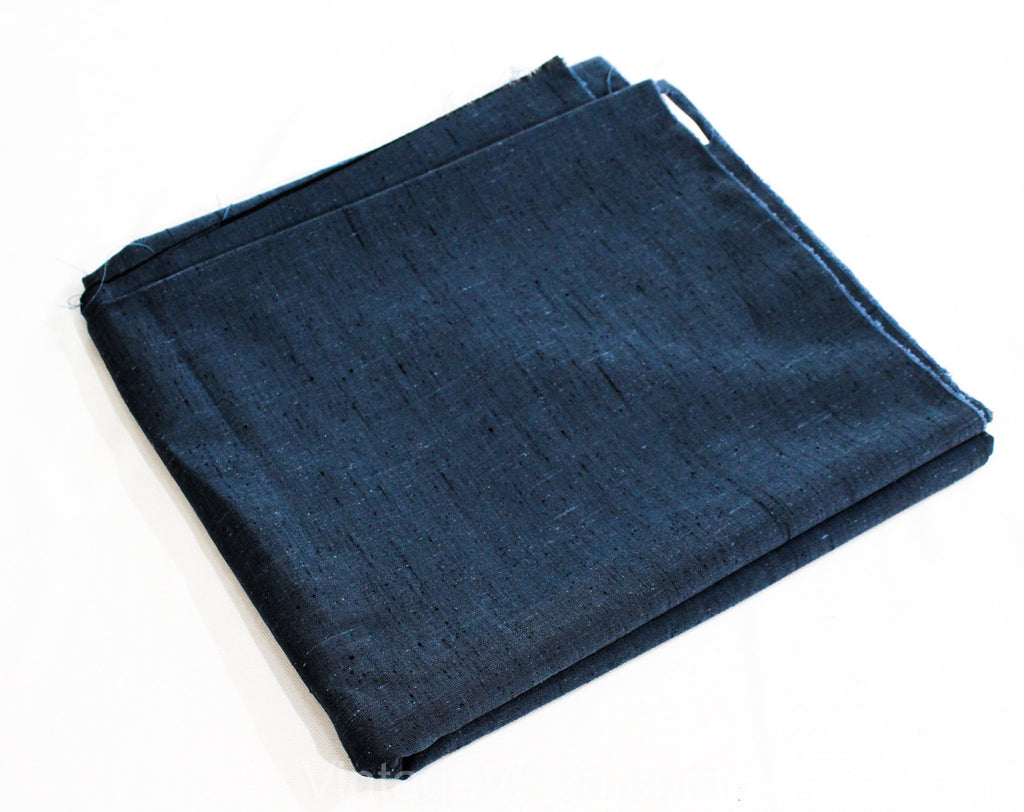 Blue Thai Silk Fabric - Over 6 Yards Cornflower Denim Black Hues - 50s 60s Yardage - Flecked Nubby Fine Woven Silk Rayon Blend Material
Blue Thai silk yardage is beautiful quality fabric in a nubby flecked weave, over 6 yards with a second extra piece included (measurements below). It's opaque and thin, with occasional fine slubs, likely a silk blend.

Fabric measures 6.1 yards x 60 inches. The second smaller piece included is 28 x 38 inches with irregular cuts to the edges. Condition is pristine. Fifth photo shows original price stapled to the fabric.

Questions? Ask a Vixen! We're always here to help :)

VintageVixen offers thousands of vintage clothes in one place!