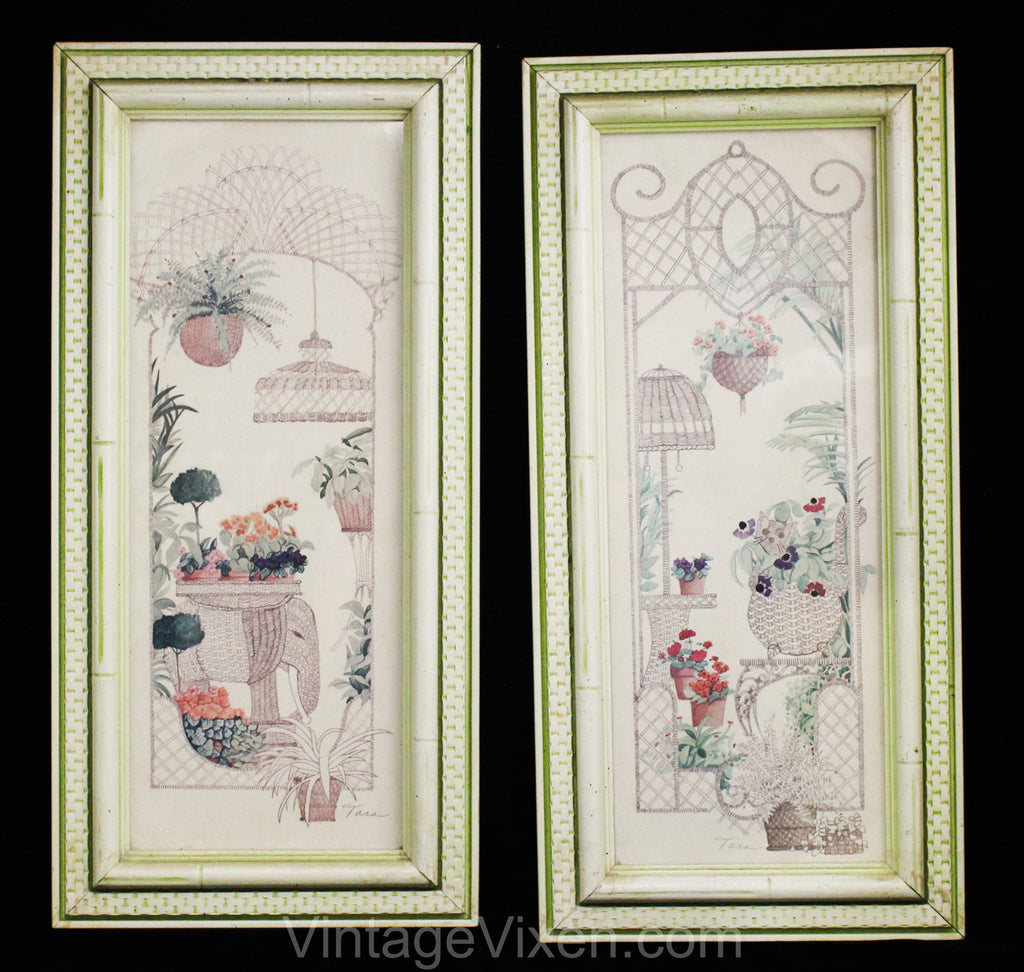 Pair Framed Pictures- - Wicker Garden Parlor Room Scenes - Botanical Palm Tree - Cat & Elephant Planter - Fern Foliage - White Green Beige
Bring the garden inside with these beautiful framed prints, made in the 1970s with antique style Victorian botanical parlor scenes. These tall rectangular prints are a matched pair that showcase a wicker-filled setting with potted plants, hanging baskets, and novelty plant stands including a plump cat and stately elephant. Plants include palm trees, ferns, ivy, and various pretty flowers. Faux signed in corner with the name "Tara".

It's in sun-washed hues with original frames, ideal for sunny rooms, a plant-filled parlor, or a serene bedroom.

Condition is very fine with mild beige rubs to the corners. Each frame is 17 1/4 x 8 3/8 inches.