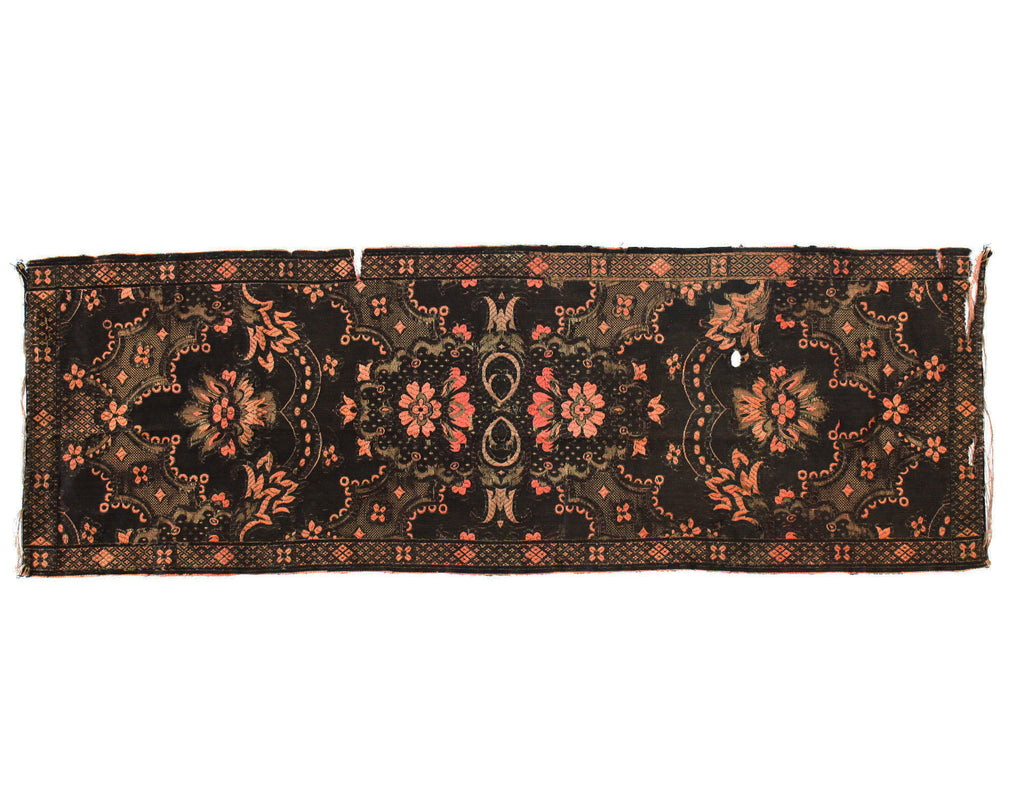 Victorian 1800s Table Runner - 11.75 x 35 Inches - Antique Silk Brocade Rectangular Dresser Textile - As Is Frayed Distressed - Pink Beige
Antique table runner is frayed and distressed, in muted florals and flourishes in Victorian era silk brocade. This authentic late 1800s textile is ideal for a dresser or table centerpiece, in muted hues of amber beige, mauve pink, soft black. The design is most likely circa 1880s. The narrow ends have machine-sewn hems.

Measures a total of 35.25 x 11.75 inches. Condition is poor, with liquid outlines throughout, and holes and obvious fray and notched areas to edges. The weave is unstable and fragile, best for careful display or framing.

Questions? Ask a Vixen! We're always here to help :)

VintageVixen offers thousands of vintage clothes in one place!